Get More Done in More Places
Engineered to be the most productive skid steer in the industry, ASV helps you get more work done. Starting from the ground up with a unique frame, these MAX-Series machines offer fast ground speeds, the highest ground clearance, the widest departure angle, direct drive pumps and excellent cooling packages so you can work more efficiently in a wider range of conditions. And with an entirely redesigned cab for next-level comfort, there's no better way to get the job done.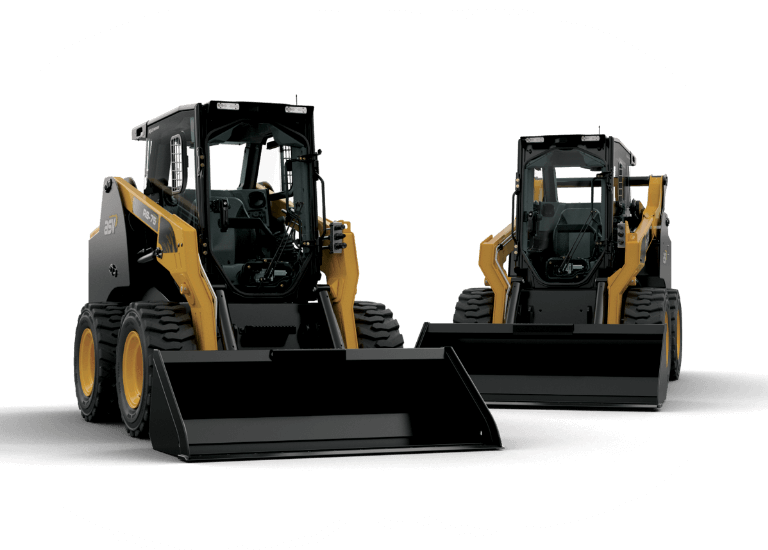 Faster Load Cycles
ASV offers both radial lift loader (RS) and vertical lift loader (VS) options. Radial lift machines offer the most aggressive excavation capabilities and exceptional reach at mid height, while vertical lift machines have more reach and greater lift height for use in material placing operations.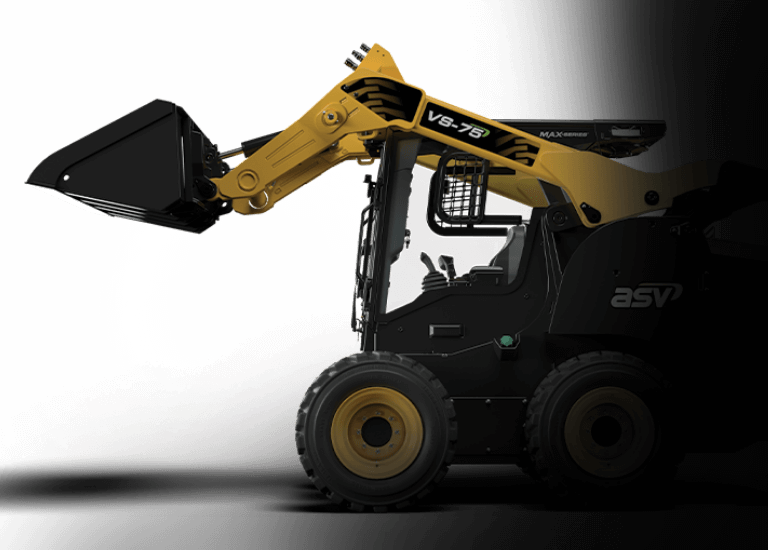 Lift Capacity
The ASV models' skid-steer-focused design provides optimal weight distribution, reducing tire wear while maximizing lifting capacity to ensure ASV operators are more productive than the other guys.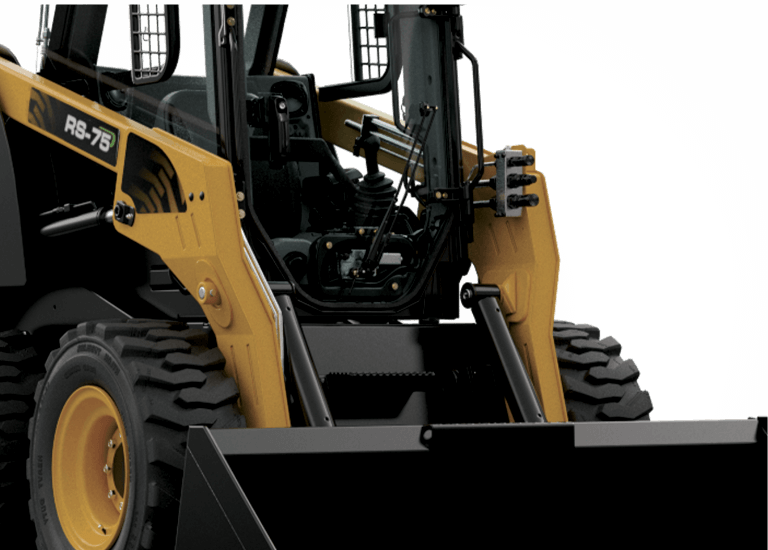 Auxiliary Hydraulic System
ASV designed the skid steers' auxiliary hydraulic systems to operate efficiently with optional 30.9-gpm high-flow pump capacity and 3,335 psi system pressure.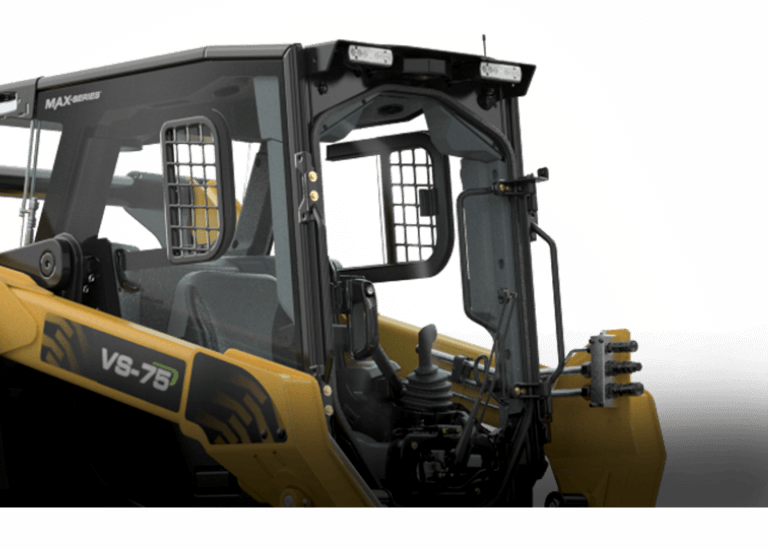 Premium Operator Experience
MAX-Series skid steers are built with a next-generation cab. From the best 360-degree visibility in the industry to tons of creature comforts, operators can count on maximum productivity—and maximum comfort.
Superior Design and Innovation