Technology That Never Compromises
ASV Posi-Track undercarriage technology enables operators to be productive in conditions that might prevent other equipment from working at all. The unique rubber-on-rubber wheel-to-track contact points and fully suspended frames reduce wear and tear on the machine and track while also improving ride quality. A specialized platform provides owners and operators with increased traction, flotation, ground clearance, stability and overall capability.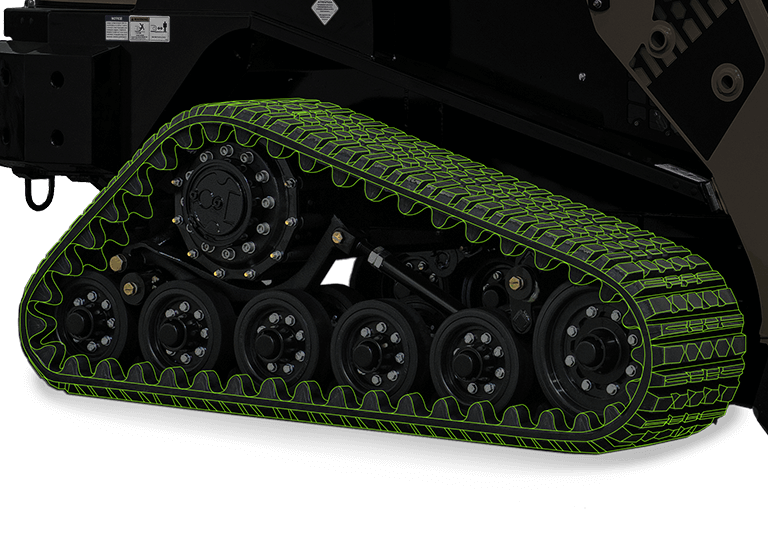 The Rubber Track
The tracks used on ASV compact track loaders are unique—they don't have a steel core. Instead, these patented ASV tracks feature rubber construction with embedded high-tensile poly-cords that run the length of the track to prevent the track from stretching and derailing. The pliable cord allows the track to conform to the shape of the ground, improving traction. Unlike steel, it doesn't break from continuous bending, it's lighter, and it doesn't rust. Better traction and long life come standard and the all-terrain, all-season tread allows you to stay working regardless of the weather.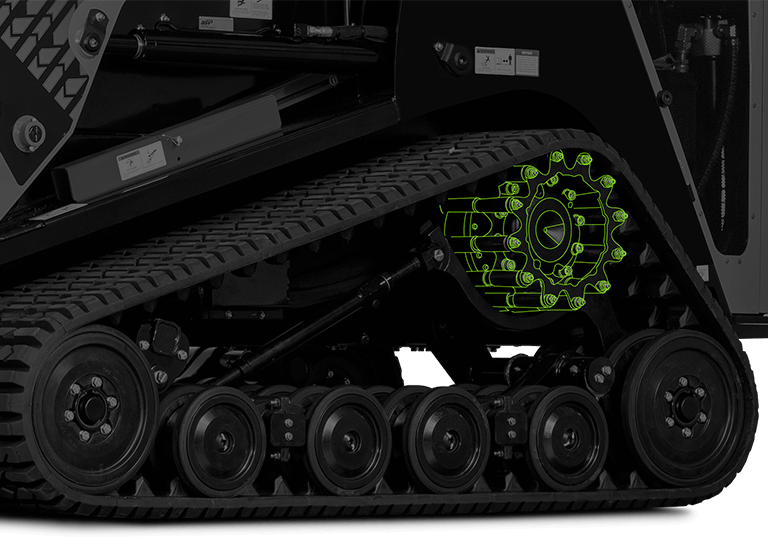 Drive System
ASV compact track loaders use an internal positive drive to efficiently transfer tractive effort from the power train to the rubber tracks. Independent drive motors turn sprockets that engage the drive lugs on the inside of the rubber tracks. The low-friction design maximizes power transfer, conserving engine power for other machine functions. Wear between sprockets and track lugs is minimized through free-turning steel roller sleeves on the drive sprocket teeth. Wide sprockets—3 to 5 times wider than competitive designs—and an open support frame that sheds material, keep the sprockets lasting longer. When it is time to replace, the bolt-on rollers keep your costs below traditional non-serviceable designs.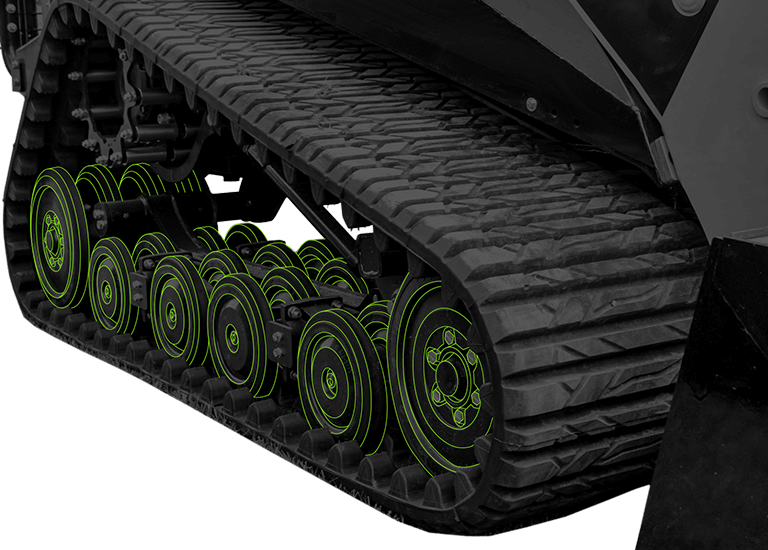 Roller Wheels
ASV roller wheels (up to 48 rollers on our largest model) distribute weight evenly across a large ground contact area, minimizing ground pressure and increasing traction. A revolutionary single-rail, open wheel design helps shed material, improving wheel and seal life over enclosed tub frames and saving you cleaning time. The wheels are made of a durable UHMW polyethylene molded directly to the hub and coated with a final layer of rubber to provide the perfect balance of a strong center core and the needed track cushioning that results in premium ride and long life.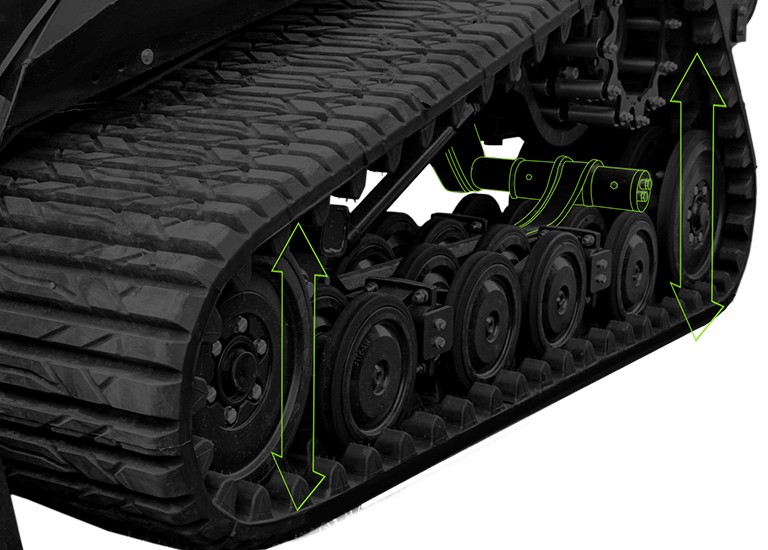 Suspension
Undercarriages on ASV compact track loaders are mounted to torsion axles which suspend machine weight and allow controlled movement up and down. The suspension on ASV compact track loaders improves stability and absorbs impacts for increased operator comfort and machine durability. This design also keeps the track on the ground to improve digging and maximize traction. When combined with the machine's superior balance and longest track base in the industry, this machine offers excellent grading capabilities.
The ASV Posi-Track Undercarriage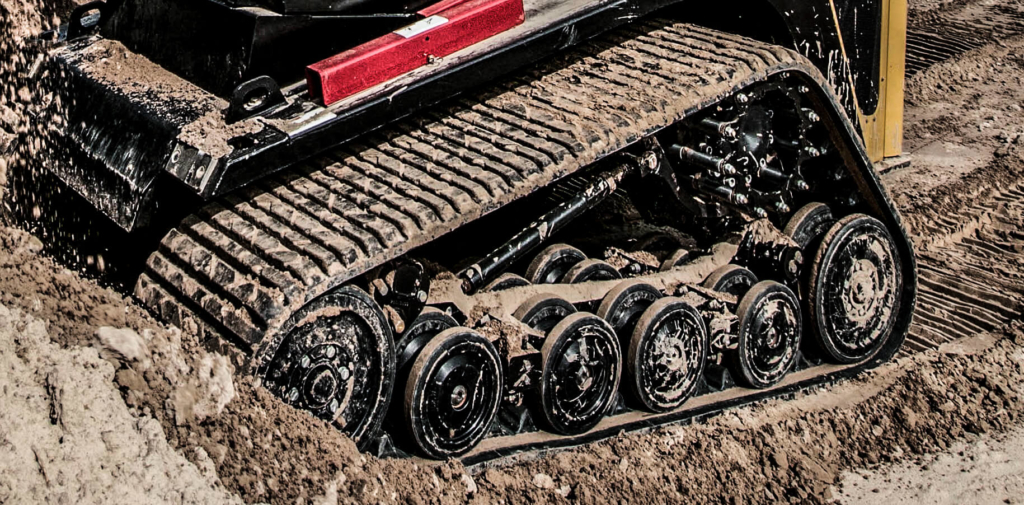 CHALLENGE
See The Difference on Display
We went head to head against our competition to show you the ASV advantage. Watch the video, then stop by a dealership to experience an ASV in person.
SHOW ME