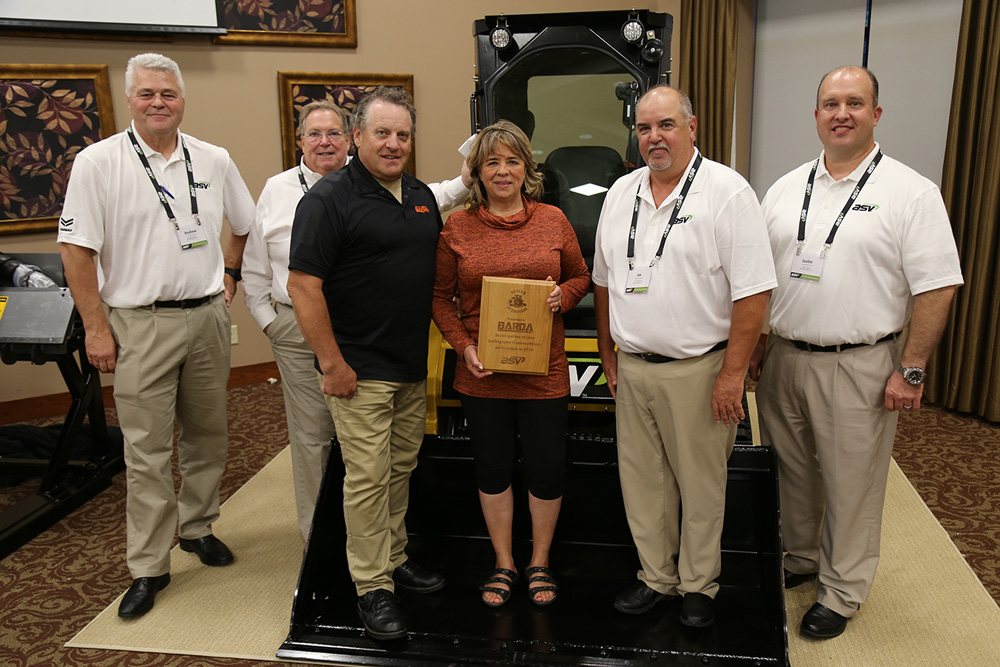 ASV Holdings Inc., an industry-leading manufacturer of all-purpose and all-season compact track loaders and skid steers, announces Barda Equipment as the 2019 Dealer of the Year and Barry Equipment as the 2019 Rookie of the Year. ASV presented the awards at its annual dealer meeting.
ASV named Alberta-based Barda Equipment Dealer of the Year due to the dealer's focus on quality products and service. Barda Equipment has served the agriculture, oilfield, building construction, forestry and landscape industries for more than 20 years, and has worked with ASV for much of the manufacturer's two decades in business.
Massachusetts-based Barry Equipment earned the Rookie of the Year award for going beyond expectations in its market. The dealer has a solid understanding of the entire ASV product line and has been growing quickly thanks to a disciplined sales staff.
"ASV understands the important role dealers play in the industry and in ASV's success," said Justin Rupar, ASV vice president of sales and marketing. "Each year we show our appreciation through these awards, recognizing dealers for their loyalty and partnership with the ASV brand."
In addition to awarding the Dealer of the Year and Rookie of the Year, ASV also honored other loyal and long-standing dealers.